SHOPIFY

PLUS DEVELOPERS
Empowering Ecommerce Success with Expert Shopify Plus Development.
Copyright Rival Digital Pty Ltd. All Rights Reserved
As a leading digital agency, Rival Ecommerce is home to a team of seasoned Shopify Plus Developers who are dedicated to helping businesses unlock the full potential of their online stores. Our experts have a deep understanding of the Shopify Plus platform, enabling us to deliver bespoke solutions tailored to the unique needs of each client. Whether you're a growing business looking to scale or an established brand seeking to refine your ecommerce operations, our Shopify Plus expertise can drive your online success.
Shopify Plus is a powerful ecommerce platform designed for high-growth, high-volume businesses. It offers advanced features and customizations that go beyond the capabilities of traditional Shopify. As experienced Shopify Plus developers, we leverage these features to create robust, scalable, and high-performing online stores that not only meet but exceed our clients' expectations.
Our approach to Shopify Plus development is rooted in a deep understanding of ecommerce trends and best practices. We focus on creating seamless user experiences, optimizing site performance, and integrating essential business systems to ensure your online store operates smoothly and efficiently. Our goal is to help you maximize your return on investment in Shopify Plus by creating an ecommerce platform that drives sales and supports your business growth.
At Rival Ecommerce, we believe in the power of Shopify Plus to transform businesses. Our team of Shopify Plus developers is committed to staying at the forefront of the latest developments and innovations in the platform. This commitment, combined with our extensive experience and passion for ecommerce, makes us the ideal partner for businesses looking to leverage Shopify Plus to its fullest potential.
Custom Ecommerce Store Development
Leverage our expertise in Shopify Plus to build a custom, scalable, and high-performing online store that aligns with your brand and caters to your unique business needs.
Advanced Integration Services
Seamlessly integrate your Shopify Plus store with essential business systems, including ERP, CRM, and marketing automation tools, to streamline operations and enhance customer experiences.
Conversion Rate Optimization
Utilize our deep understanding of ecommerce best practices and user behavior to optimize your Shopify Plus store, improving user experience and driving higher conversion rates.
Ongoing Shopify Plus Support and Maintenance
Benefit from our ongoing support and maintenance services to ensure your Shopify Plus store remains up-to-date, secure, and efficient, helping you stay ahead in the competitive ecommerce landscape.
---
Sydney based Shopify Plus Developers
Based in the heart of Sydney, Australia, Rival Ecommerce is a leading provider of Shopify Plus Development services. Our team of seasoned developers harnesses the power of Shopify Plus to build high-performing, scalable, and custom ecommerce solutions for businesses across the globe. As a Sydney-based agency, we bring a unique blend of local market understanding and global ecommerce expertise, making us the go-to choice for businesses seeking to leverage Shopify Plus.
Shopify Plus is a robust ecommerce platform designed to cater to the needs of high-growth and high-volume businesses. At Rival Ecommerce, we understand the intricacies of this platform and use our knowledge to create online stores that not only look great but also perform exceptionally. Whether you're a Sydney-based business or located elsewhere, our Shopify Plus development services can help you reach your ecommerce goals.
Our location in Sydney, Australia, places us in one of the world's most vibrant tech hubs. This dynamic environment fuels our creativity and innovation, allowing us to stay at the forefront of Shopify Plus developments. We're constantly exploring new ways to enhance the functionality and performance of Shopify Plus stores, ensuring our clients benefit from the latest ecommerce trends and technologies.
At Rival Ecommerce, we're more than just a Shopify Plus development agency; we're your strategic ecommerce partner. From our base in Sydney, we work with businesses worldwide, providing them with the tools and support they need to succeed in the competitive online marketplace. With our expertise in Shopify Plus and our commitment to delivering exceptional service, we're ready to help you take your ecommerce business to the next level.
Why Rival Ecommerce?
Expertise in Shopify Plus: At Rival Ecommerce, we specialize in Shopify Plus development. Our team of seasoned developers has a deep understanding of the platform and its capabilities, enabling us to build robust, scalable, and high-performing online stores that meet the unique needs of each client.
Custom Solutions: We believe that every business is unique, and so should be their ecommerce solution. We offer custom Shopify Plus development services tailored to your specific business needs and goals. Whether you need a feature-rich online store or a simple, user-friendly ecommerce platform, we can deliver a solution that fits your requirements perfectly.
Full-Service Agency: As a full-service ecommerce agency, we offer a comprehensive range of services beyond Shopify Plus development. From UX design and conversion rate optimization to integration services and ongoing support, we provide everything you need to succeed in the online marketplace under one roof.
Proven Track Record: We have a proven track record of delivering successful Shopify Plus solutions for businesses across various industries. Our clients trust us for our commitment to quality, our attention to detail, and our ability to deliver projects on time and within budget. Our portfolio of successful Shopify Plus stores is a testament to our expertise and dedication.
---
Shopify Plus: Outperforming the competition
In the competitive landscape of ecommerce platforms, Shopify Plus is emerging as a clear frontrunner, outpacing competitors like Magento and BigCommerce. The platform's robust feature set, scalability, and user-friendly interface make it a preferred choice for high-growth, high-volume businesses. While Magento and BigCommerce have their strengths, Shopify Plus offers a level of simplicity and efficiency that is hard to match.
One of the key areas where Shopify Plus shines is its ease of use. Unlike Magento, which can be complex and requires a steep learning curve, Shopify Plus is designed with user-friendliness in mind. This makes it easier for businesses to manage their online stores, even as they scale. BigCommerce, while user-friendly, doesn't quite match the level of scalability and advanced features offered by Shopify Plus, making the latter a more suitable choice for larger, more complex businesses.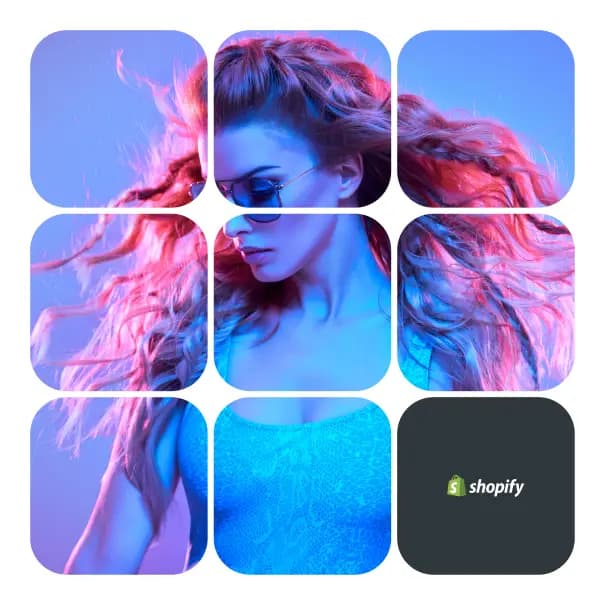 ---
Don't wait any longer, let us help you achieve your business goals today!